About US
Everyone has a story to tell. Here's mine.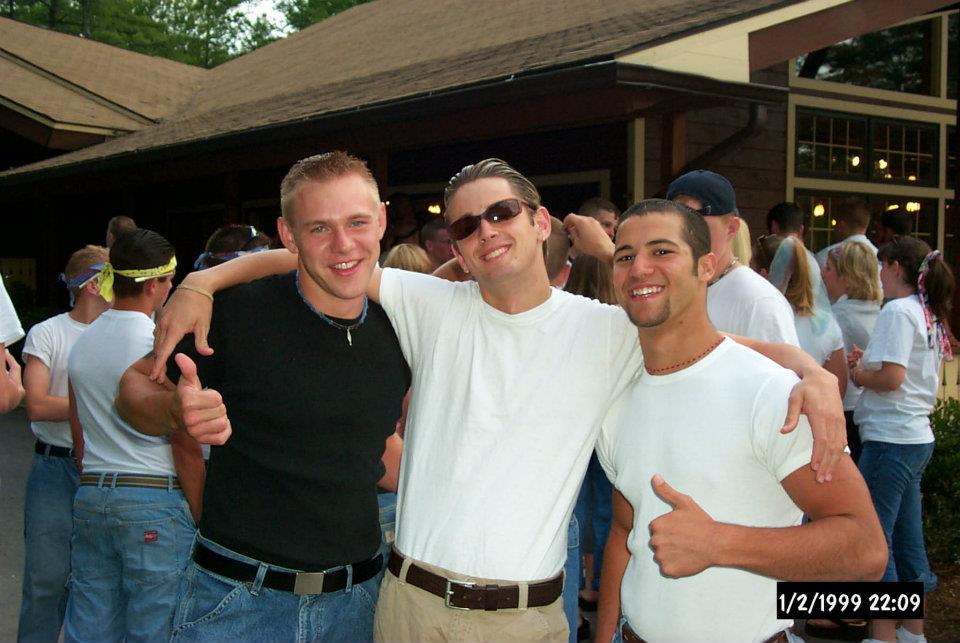 Baseball Player. Straight "A" Student. Party Hoster. Class Treasurer. Young Lifer. Golfer. Prep. Show Choir Star (ha!). Hopeless Romantic. Yeah, all of those titles were part of my story when I was in high school.
Like a lot of people, high school was a time for me where my story was being written. I was figuring out who I was. Everything I was involved in helped write a bit of my story - the friends I chose, the activities I participated in, the girl I dated, my family life, my religious beliefs. Put it all together, and you had a guy who knew a little bit about life and was excited for what was to come.
Fast foward 4 years, and I met my wife, while I was in college. The funny thing was, she was still in high school! (Don't hate). We were both involved in a high school ministry called Young Life, and it just so happened that in the summer of 2002, I was a Young Life leader on her camp trip. (I said, don't hate!) I know. I know. Robbing the cradle. She was 4 years younger than me, but she captured my heart.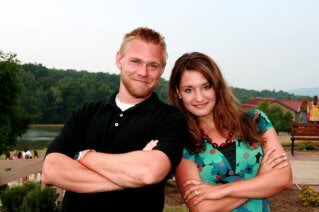 We started dating a year and a half later in the winter of 2003. We were both Young Life leaders now. She was in Northern Kentucky, and I was across the river in Southeast Cincinnati. Another year and a half, and I proposed. 6 months later, we tied the knot on the happiest day of my life.
So, my story became our story. For 3 years of marriage, we still were involved in the high school world as leaders at Anderson High School. It was a great an amazing time for us. It's during this time when we got to spend a lot of time with high school students. We think there is no other culture in the world as unique and complex as the high school world. It's a wonderful time, and a very difficult time in your life. During this time period, we did our best to enter into that crazy world and show love to students. We ran Young Life Clubs, went to summer camps,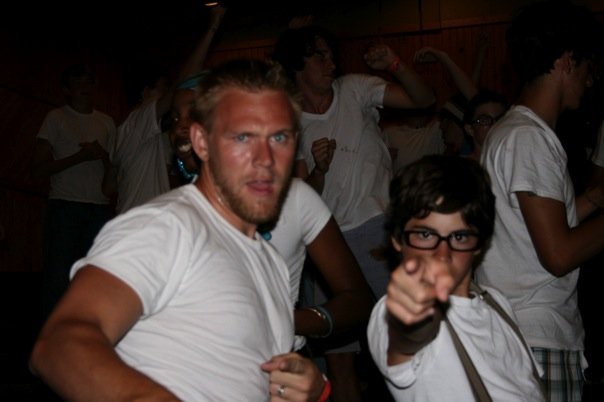 had weekly Bible studies, and our door in our home was always open for someone to come and visit. (Seriously, we never locked it.) It's really fun now to start a business where we kind of get to help this same group of young people, but in a different way.
Our marriage and entire lives are centered on our faith in Jesus Christ, and at this point in our story, we were called to try to love others and tell that story to anyone who would hear. To this day, most of our best friends are those students who we got to spend time with. Now, many of them are married and starting families of their own. It's even been my honor to preside over a few of these weddings. Eventually, our story moved on from being Young Life leaders, and in the Fall of 2008, we stepped away from the ministry, placing it in the very capable hands of our good friends.
What was next? You probably guessed. Yup, pregnant! It actually took us a year and a half and a lot of faith building, but we sure rejoiced when we learned the news. And on September 8, 2010, our first son, Emil Regan Sztanyo, was born. What a thrill. It was 32 hours of excruciating labor, and my wife went natural, like a champ! We did not know the gender until he was born and in the mids of sobs and smiles, we got to hold our son. He is named after my Grandpa.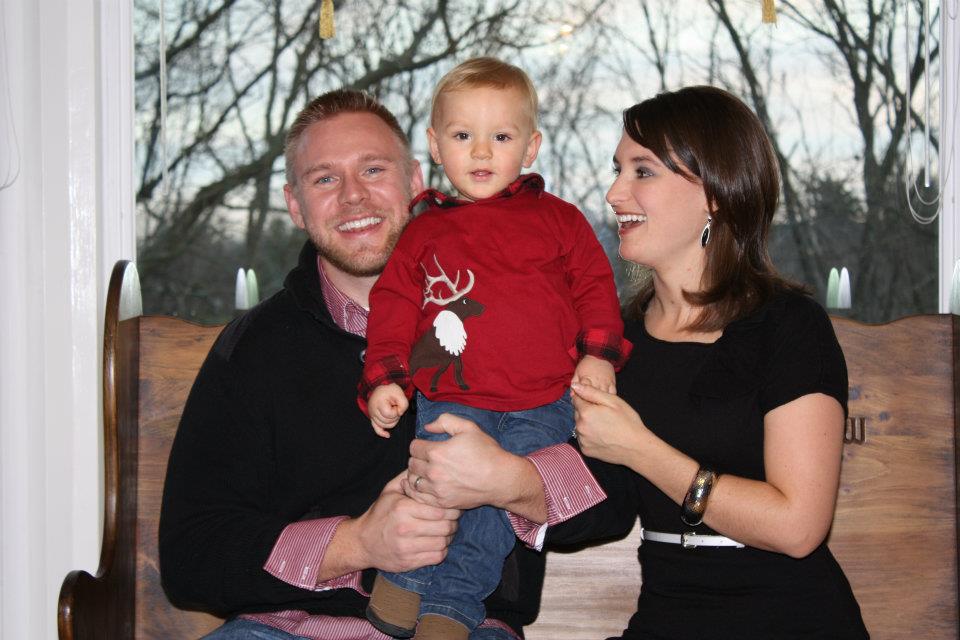 Parenting has been the most challenging and exciting blessing we could ever imagine. There was a point in our lives when thought we would add kids into our lives whenever we wanted. After all, our story was about us, right? After a year and a half of not getting pregnant, we realized that conception is in the Lord's hands. And as our boy grows, our belief in this verse has changed our lives:
Children are a heritage from the Lord, offspring a reward from him. Like arrows in the hands of a warrior are children born in one's youth. Blessed is the man whose quiver is full of them. They will not be put to shame when they contend with their opponents in court. - Psalm 127
Now, our story has completely been turned upside down. I remember very clearly my 16 year old self who only cared about himself. My needs. My wants. My dreams. That's all changed for me now. As a Father, my needs, wants and dreams have all been consumed into the vision for my wife, my kids and the generations to follow. It's a pretty radical change, but that's my story.
In the summer of 2011, we lost our second child at 10 weeks in a miscarriage. We grieved and mourned for several weeks. 2 Samuel 12 was enormous comfort to me in that time. But even in that heartache, as with all suffering, the Lord was not absent. 3 months later, we conceived again. And on August 2, 2012, our second son, Corin Solomon Sztanyo, was born. What a blessing he has been to us!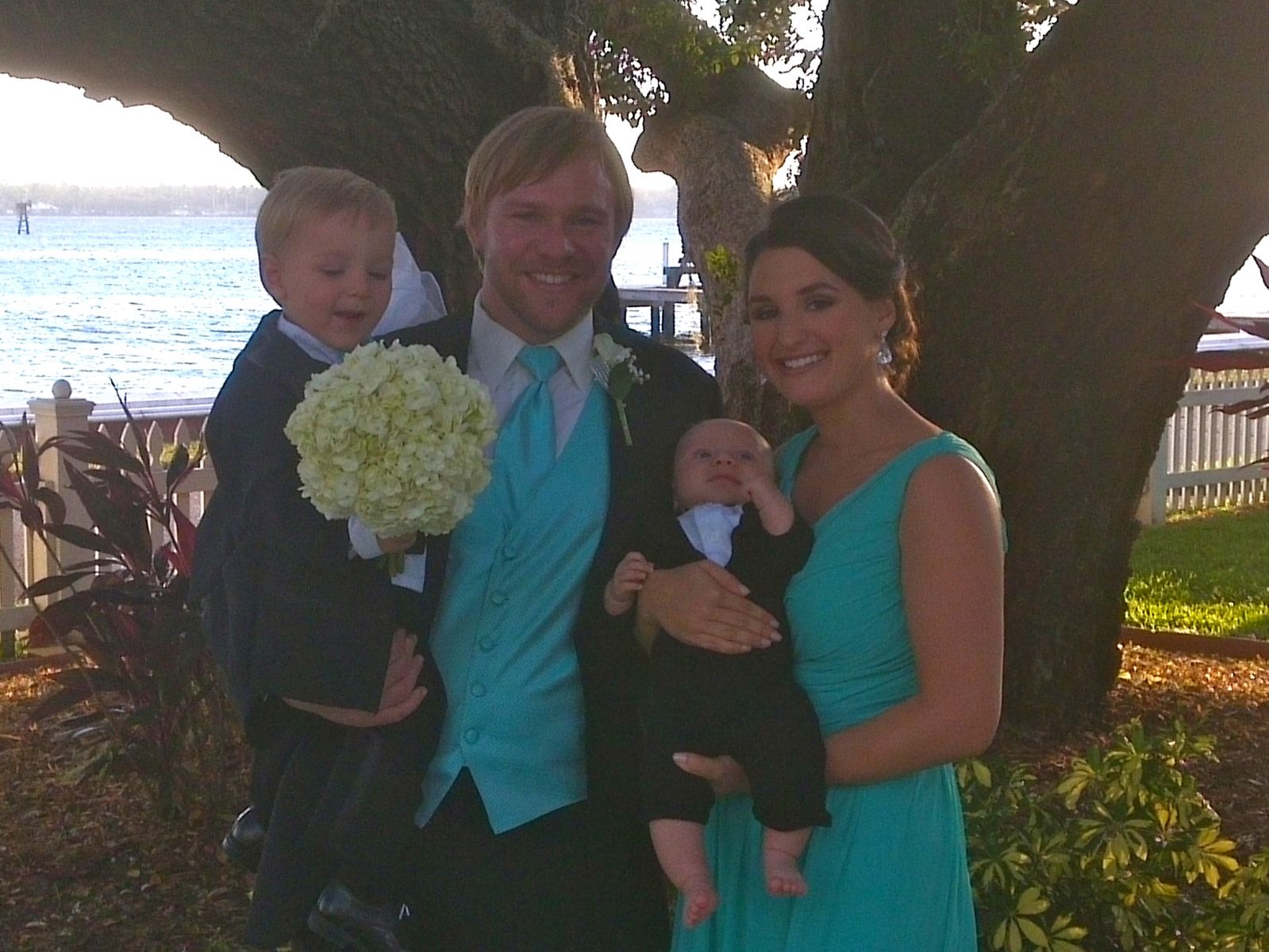 And now, the four of us are living life in our little home in Ft. Thomas, KY. We still love high school students, and one way we serve them out now is by helping them get a FREE class ring. Our days right now consist of a lot of diapers, messes and training, but they are incredible days. We're part of a small church in Southeast Cincinnati, and we're part of larger Bride whose beauty will be unprecedented when she is fully redeemed. We love our family. We love our city. And we are thankful for all that we have.
So, our story continues to go on. As it changes, I'll keep this page updated. Or, maybe I'll write a bit on the WMS blog. So, now you know a lot more about us. We'd love to hear your story, and you can share it on our site to help make one giganticly amazing online yearbook. We'd love to hear from you. Thanks for taking the time to check us out.
...
Update 2015
Whoa. Just came across this page, and I guess it's been a few years. Time to update the ole' about page. Our family is blessed and is growing! Little Corin in thls last picture looks so cute! He was just a baby then. Well, now ... we have another baby on the way!
After Corin was born we wanted another little one, and we got pregnant again! We were pregnant 10 weeks when sad to say, we had another miscarriage. More grieving. More hurt. More pain. More church. More Jesus. More hope. This was June of 2014. It was a bit of recovery time and trying to get pregnant again, and we're happy to say that coming in October 2015 is Sztanyo son # 3! Woo hoo! Here's a picture of our current family having some fun in Michigan during a recent trip to visit the great grand parents.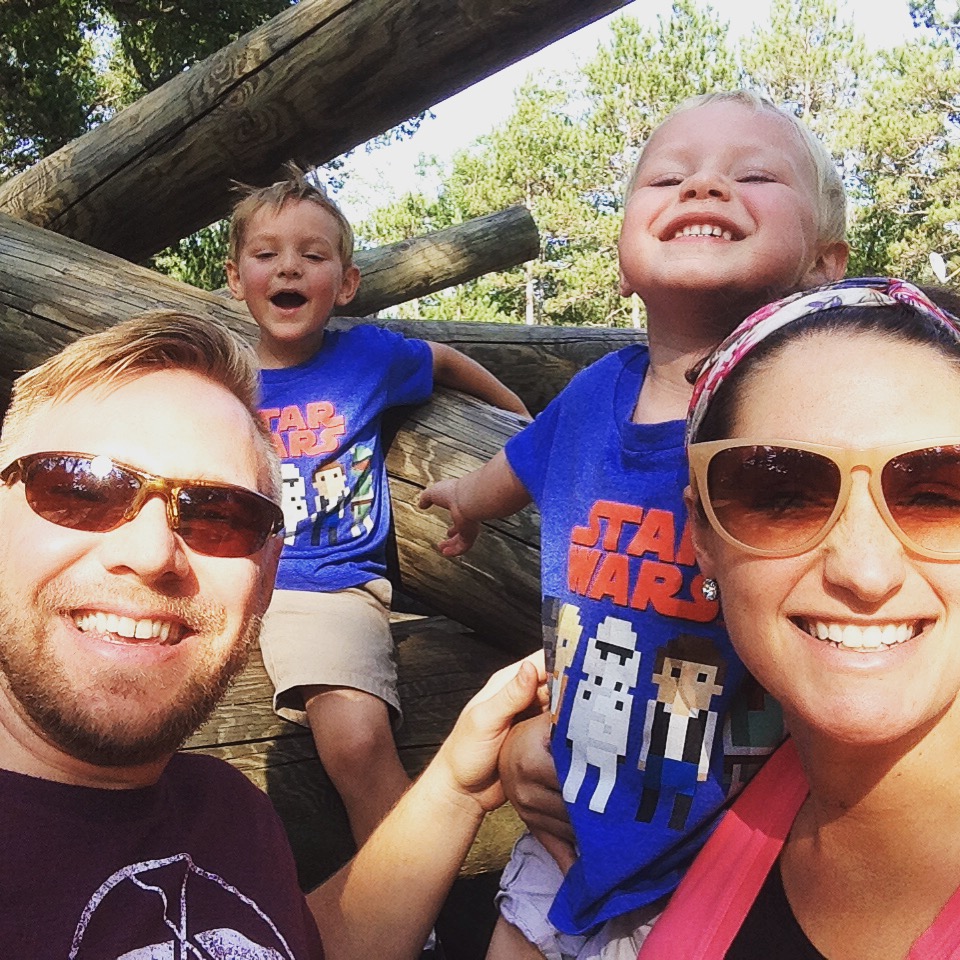 And my little guys on the first day of Kindergarten!